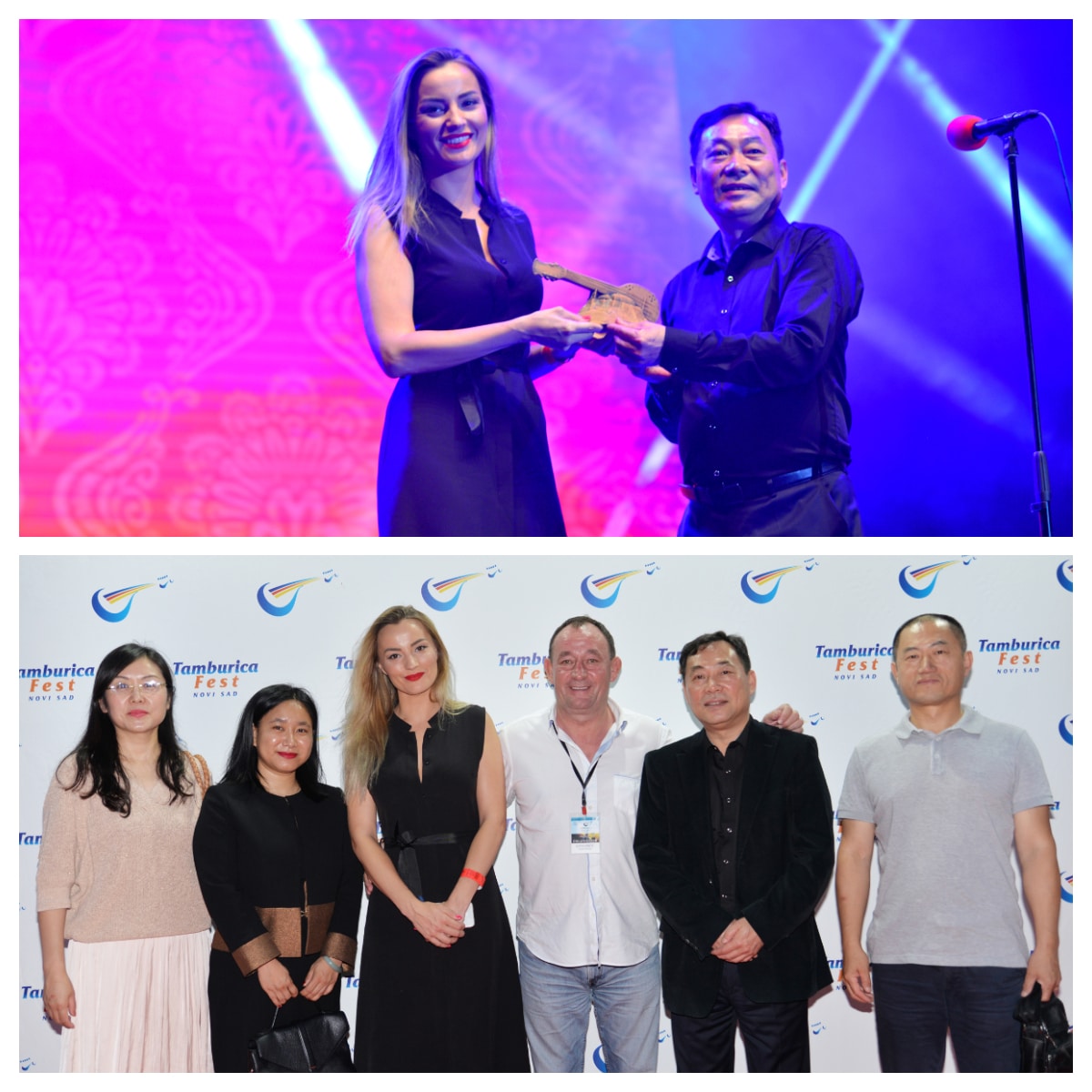 ZVONKO BOGDAN: "THIS IS THE ONLY PURE TAMBURITZA ORCHESTRA IN THE WORLD"
"They can accompany me better than the police!" – Zvonko Bogdan 
Day two of the 11th World Tamburitza Fest saw the performance of the children's tamburitza orchestra The Pearls of Lecedery Heart, official opening ceremony followed by the fireworks, the music of Garavi Sokak and the charming concert by Zvonko Bogdan.
The audience at Petrovaradin fortress first heard the well-known pop and traditional songs such as Oko moje sanjivo, Ja samo pjevam, A ti se nećeš vratiti, performed by the children's tamburitza orchestra The Pearls of Lecedery Heart, whose solo performers attracted a lot of attention from the audience and were greeted with several rounds of applause. What is interesting is that the organizers decided to once again donate a certain part of the money acquired through the festival to children's tamburitza school and instruments. 
The Chinese Counsellor for Cultural Affairs Xu Hong officially opened the 11th World Tamburitza Fest and took the opportunity to sing the composition Ovo je Srbija (This is Serbia) in order to express his gratitude towards the organizers for choosing China as this year's Featured Country at the Festival.
After the fireworks lighting up the part of Vojvodina's capital overlooking Petrovaradin, the program was continued by the sound of Garavi Sokak, and the group's frontman Bane Krstić started the concert with the popular song Biće bolje ako budeš tu, da ljubav pobedi.
Zvonko Bogdan was in a very good mood as he followed the entire program of the Tamburitza Fest and this evening ended with the songs of this tamburitza schlager music singer which are popular across the region.  Emphasizing that music knows no borders, Zvonko Bogdan took the chance to express his great pleasure at performing with the RTV Vojvodina Tamburitza Orchestra. 
"Tonight I will perform with the only pure tamburitza orchestra in the whole world. And that is exactly why I agreed to performed with them! You will not believe this, but they accompany me better than the police!" With this funny intro, Zvonko Bogdan won the hearts of the audience at the very beginning of the concert which he started by singing Na te mislim i kad zora sviće, a song by the Slavonian author Vladimir Nikolić, and everybody sang along with Mr. Bogdan from the first song to the very last one.