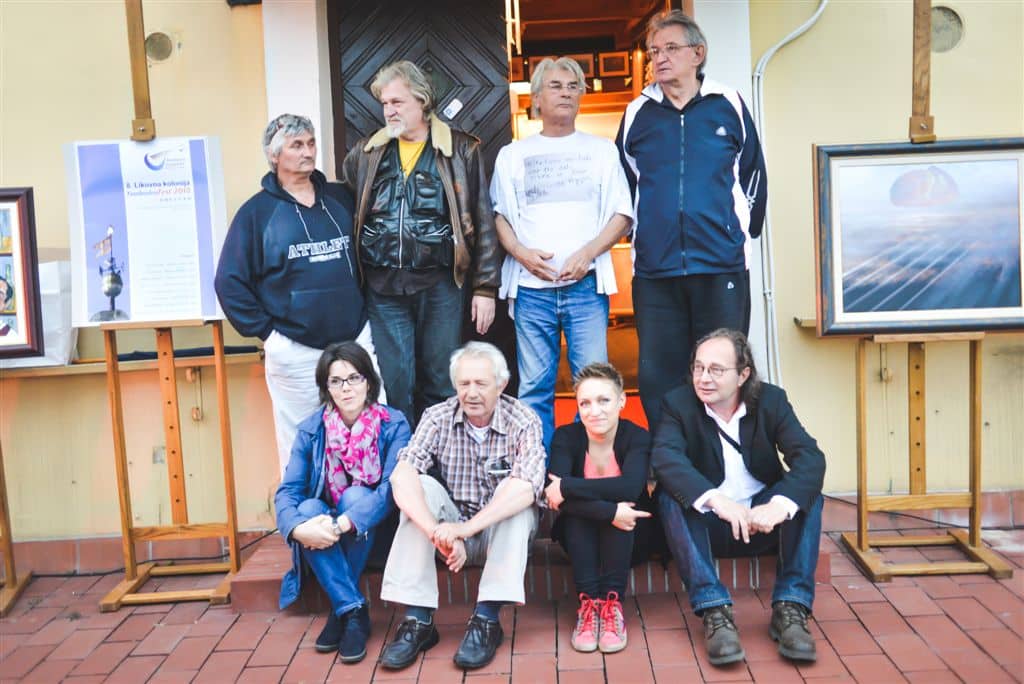 THE ART COLONY "TAMBURICA FEST 2O16″, THIS YEAR IN PETROVARADIN AGAIN
PAINTERS TOGETHER WITH TAMBURITZA PLAYERS
SPECIAL contribution to "Tamburica Fest", which supports Novi Sad in candidacy for European Capital of Culture 2021 with its programme, is given by visual artists. For that reason, the ninth session of the Art Colony "Tamburica fest 2016″, which involves nine artists, will be tradiotionally held at this year's "Tamburica Fest". The nineth international tamburitza festival, "Tamburica Fest 2016″, will host tamburitza orchestras from eight countries which will perform on Liberty Square in the centre of Novi Sad and at the Petrovaradin Fortress from 21 to 25 June.
The artists Janos Meszaros, Branka Stojsavljević, Slobodan Miljević, Silvija Jelačić, Kolja Obrovski, Saša Dobrić, Igor Cvejanović, Slobodan Bajić and Borivoj Popržan will present their works at the festival.
-Artistic impression of the relationship between music and images is becoming more meaningful by the time and for that reason the selection goes on the side of the artists who have a good sense of this matter and who can currently give the highest contribution – says Borivoj Popržan, the selector of the Art Colony. – It is my pleasure that nine artists will participate at 'tam-tam burica' festival, who haven't just gladly accepted the invitation but have enthusiastically welcomed the theme of the art colony- synesthesia of ethnomusicology and visual art in the process of compassionate cogitation, listening and painting.
This year's session of the painters aims to raise awareness about the justification and improvement of visual content of the festival and to charge the festival atmosphere with distinct, clear and refreshful artistic impressions expressed through the thematic engagement and conversations, all contributing to the promotion of the colony at the festival.
– The Art Colony is held in an impressive outdoor setting at the Petrovaradin Fortress overlooking the river, which together with the view of Fruška Gora provides great inspiration for the painters and contributes to the development of the theme. In a special way the artistic creation is led by the process of synesthesia which turns the memory of the former sea through listening into the concept of an image. The participants of this year's session will be very happy to meet four or five tamburitza bands and together with their brushes and strings they will make the atmosphere at the Petrovaradin Fortress even more beautiful – said Popržan.
EXHIBITION
The exhibition of works from this year's art colony "Tamburica Fest 2016″ opens on Friday, June 24 at 20 pm on the Art circle Terrace at the Petrovaradin Fortress (in front of the studio of Borivoje Popržan). The festival artists will present 20 works and the exhibition will be opened by our famous painter Janos Meszaros.
The caption under the picture
PAINTERS The contribution of the painters to the tamburitza festival