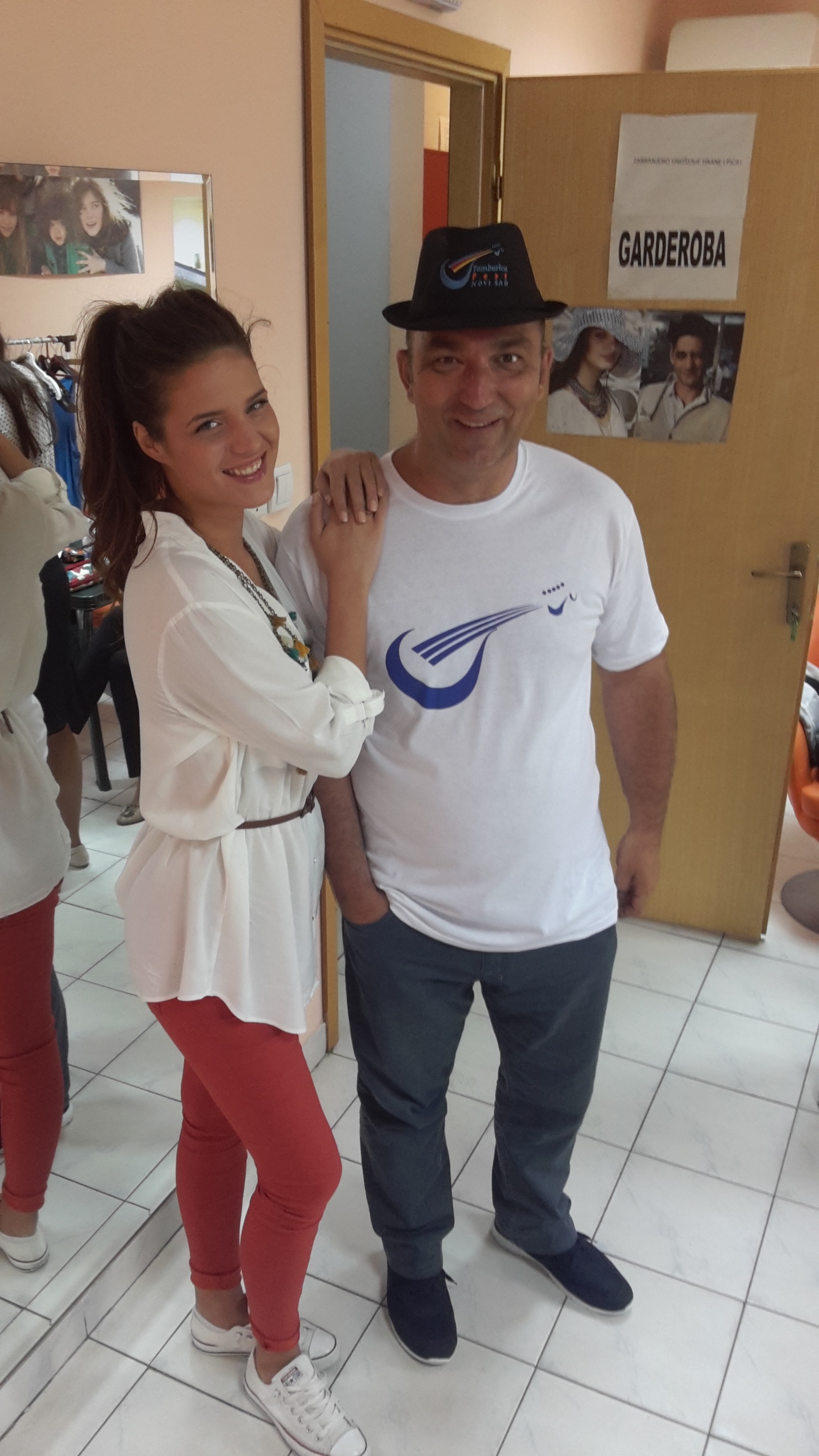 A COUPLE OF NEW PRESENTERS TO HOST "TAMBURICA FEST 2016″ JADRANKA ALONGSIDE ALEKSANDAR
This year, the ninth international tamburitza festival "Tamburica Fest 2016″, which will be held from 21 to 25 June in Novi Sad and at the Petrovaradin Fortress, will show a new couple of hosts, Jadranka Gojić, the PR coordinator of the festival and the lead singer in the ladies tamburitza orchestra "La banda" and Aleksandar Filipović, the man 'born to be a journalist', the author and host of one of the most watched entertaining TV shows, "Tabloid".
-It is a great challenge for me – says Jadranka.- I love challenges and this is my first time in this role and I believe I'm going to find my way. Considering that I have been the lead singer of the band "La banda" since October 2014, I have stage experience in front of cameras, lights and the audience. The team of people who organize "Tamburitza Fest" has been with me, supporting me, believing in me and I am lucky that way. Also, I have great support from Aleksnadar. We are different personalities, but that's why we will get along well and I am honored to work with him.
It is interesting that the two hosts of this year's festival will announce their performances in several major shows in our country and what the special feature of this year's promotion of "Tamburica fest" is, is that both Aleksandar and Jadranka love to sing very much.
– I am very pleased that, along with my younger colleague Jadranka, I will be a part of the new energy of "Tamburica fest " … – says Filipović. – I see the invitation to join the successful team of "Tamburica Fest" as a compliment and I'm very glad to have the opportunity to announce the performances of some brilliant tamburitza orchestras and, of course, the music scene legends, ZvonkoBogdan and Halid Bešlić. Mr Bešlić is a great friend of mine. I was the first person from Serbian media to interview him. I visited his home on that occasion and we made a great show. Also, tamburitza music is actually what I personally prefer to listen to, something which I find really pleasurable. This festival has always contributed to the rating of my show because all the participants have been presented in the "Tabloid", either as guests in the studio or through reporter stories … Simply, I believe that my show has been popular and well recognized for nearly twenty years, and "Tamburica" hosts only the best and most popular performers which is what contributed a lot to the rating and quality of my shows. So, welcome to "Tamburica fest" which will provide us with some new adrenalin and energy this year.